About Elaine Salloway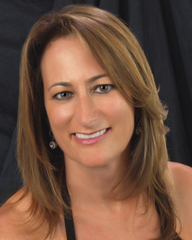 Elaine Salloway, President & CEO of Salloway & Associates, Inc., brings more than twenty-five years of marketing strategy and research experience to the challenge of providing clients the market strategy, intelligence and solutions they need to be more effective and successful in their marketplaces. She founded Salloway & Associates, Inc. in 1997.
Prior to founding Salloway & Associates, Inc., Elaine directed Brand, Marketing Strategy & Communications Research at Hewlett Packard (formerly Digital Equipment Corporation) and Worldwide Strategy, Research and Planning at IBM (formerly Lotus Development Corporation). In these capacities, she managed large, centralized marketing planning functions on a worldwide basis; chaired and was a member of many strategic task forces; and was instrumental in developing the corporate brand, marketing and communications strategies for these companies. Previous to HP and IBM, Elaine held management positions at Oliver & Wyman (formerly Mercer Management Consulting and Temple, Barker & Sloane (TBS)), and Data Resources (DRI), a McGraw-Hill Company. In these capacities, she has managed multi-million dollar budgets.
Throughout Elaine's career, she has worked extensively with leading management strategy consulting, ad agency and design firms of the world. She has published a number of papers on the return of investment from investments in different marketing programs as well as from new technologies. She is a frequent speaker on global strategy and research issues, and lecturer on brand and marketing strategy at Babson College's Executive Management Program and Boston University's Graduate School of Management. Elaine is a Board Advisor for the Strategic Analytics Graduate Program at Brandeis University; an executive and board member of the American Marketing Association (AMA); a member of The Commonwealth Institute's Million Dollar Circle (professional organization of women entrepreneurs and CEOs of million dollar+ companies); a member of the alumni associations of Brandeis University and The Governor's Academy (formerly Governor Dummer Academy); and a former board director of the Neighborhood Association of the Back Bay in Boston. Elaine received a Bachelor of Arts degree in Economics from Brandeis University, Magna cum Laude, with emphasis in writing and quantitative economic methods and analysis, and graduated from a number of post-graduate, executive management development programs.